About Naoyuki Yoshino
Naoyuki Yoshino is Dean and CEO of the Asian Development Bank Institute and professor emeritus at Keio University, Tokyo.
Author Archive | Naoyuki Yoshino
Governance and public sector management, Industry and trade, Information and Communications Technology, Private sector development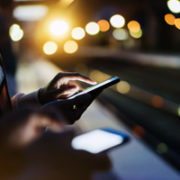 The rapid success of modern platforms is a testament to their ability to scale efficiently to the needs of many while providing an undeniable and significant advantage over the older methods that had so far dominated value exchanges. Powered by the public Internet and robust local connectivity, digital platforms rose to the challenge of developing newer, more efficient alternatives in their respective focus areas.
Governance and public sector management, Transport, Urban development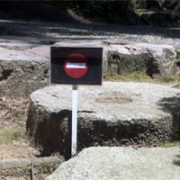 The disappointing scale-back of California's showcase high-speed rail system between San Francisco and Anaheim has many experts asking what lessons can be learned. Similar pushbacks have occurred on other continents: witness the popular resistance to construction of a new superstation as part of Stuttgart's urban renewal, which escalated into violent demonstrations, delays, and stalemates.
Agriculture and natural resources, Governance and public sector management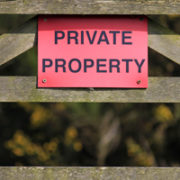 Many developing countries struggle with the dichotomy of acquiring land for infrastructure development and balancing landholder interests. Industrialization of rural villages across developing Asia (particularly in India) has created widespread social and political tensions in the recent past. Most of these are attributed to land acquisition (Sarkar 2007). The "right" of sovereignty on land has long been a contested subject. Even in democracies, the exigencies of collective benefit versus individual land rights have been at loggerheads. In the long run, growth dividends from infrastructure development and industrialization are likely to materialize (Paul and Sarma 2017), and acquisition of land to facilitate this process remains one of the main development challenges in many Asian countries.
Industry and trade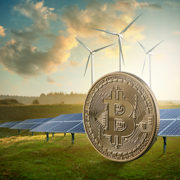 To meet obligations under the Paris Agreement, major investments in renewable energy production and infrastructure are necessary. However, as public budgets are tight and because of Basel capital requirements, major public investments are unlikely to provide sufficient liquidity. Since most renewable energy projects are considered risky, many financiers are reluctant to lend to them or they lend at high interest rates. This lack of financing has to be overcome.
Economics, Energy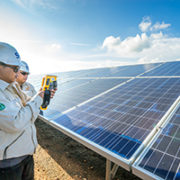 The solar photovoltaic energy market has seen huge growth in recent years. Unlike solar thermal energy, which harnesses heat from sunlight to generate electricity, solar photovoltaics or PV is a technology that converts sunlight directly into electricity. The annual worldwide solar PV electricity production increased from 4 terawatt hours (TWh) in 2005 to 247 TWh in 2015 (IEA 2017). In 2016, cumulative solar PV generated over 310 TWh, 26% higher than in 2015 and representing just over 1% of global power output.
Environment, Finance sector development, Industry and trade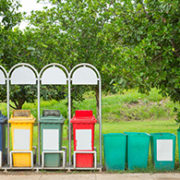 For many years, cities have been the engines of economic growth in Asia. However, this growth has brought the immense challenge of the daily generation of millions of tons of solid waste, especially in mega cities. The amount of solid waste being generated in Asia is drastically increasing as 44 million people are being added to city populations every year, and many cities are placing burdens on municipal as well as central governments. By 2050, 50% of the world's population will live in the Asia and Pacific region (ADB, 2011).
Economics, Industry and trade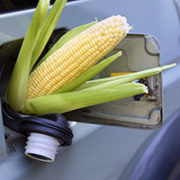 Energy, especially from oil and its derivatives, is a key factor of production in an economy and is widely used in different sectors—including transportation, agriculture, and industry—in households, and as a raw material in the production of petrochemical products. As such, energy has great value and affects other commodity prices. Since the first oil price shock of 1973, examining the effects of changes in energy prices, especially of oil, on macro and microeconomic levels has become one of the most fundamental issues of energy economics (Taghizadeh-Hesary et al. 2013).
Economics, Finance sector development, Poverty, Social development and protection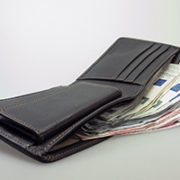 The World Bank (2014) estimates that international remittances to developing countries reached $436 billion in 2014. Remittances to the East Asia and the Pacific region and the South Asia region account for the largest and second-largest shares in the world. The authors examine the impact of international remittances on poverty reduction to determine whether such remittances contributed to a reduction in various indicators of poverty.
Economics, Education, Environment, Health, Population, Social development and protection, Urban development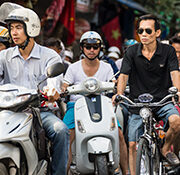 Africa and Asia are latecomers to urbanization. In these two continents, less than half live in urban centers, while elsewhere, more than 70% of people do. But Africa and Asia are now rapidly urbanizing, with Asian cities growing at an average of 1.5% per year and Africa's at 1.1% per year.
Economics, Education, Finance sector development, Governance and public sector management, Infrastructure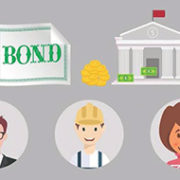 Everybody from President Trump to the Global Infrastructure Forum is trying to think of innovative ways to attract long-term private and institutional investors to pay for the huge and largely unmet demand for new highways, railways, and dams. Promising ideas, including guarantees or gap funding, the concessional blending of finance, and bankability enhancements, have been tried but are not enough to convince overseas pension schemes or high net worth individuals to invest their idling funds in worthwhile projects, especially in emerging economies with untried issuers (Regan, 2017).
Subscribe / Connect to Asia Pathways
Archives