About Matthias Helble
Matthias Helble is an Economist in the Asian Development Bank's Economic Research and Regional Cooperation Department and an Adjunct Fellow at ADBI.
Author Archive | Matthias Helble
Economics, Health, Social development and protection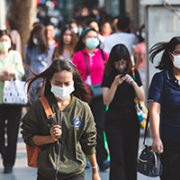 Developed countries can use advanced social security systems to protect households from the economic effects of the COVID-19 pandemic, but developing countries face a bigger challenge. They typically have a large informal sector and limited social security coverage, which hinder the delivery of assistance at short notice. Yet, developing Asia is better equipped to cushion the economic impact of the current crisis compared to the global financial crisis of 2008.
Economics, Finance sector development, Health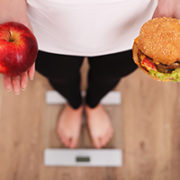 Increased prosperity in Asia and the Pacific has led to lifestyle changes with unwanted impacts. Studies have shown that as a result of economic progress, regions are shifting to a diet that is linked with noncommunicable diseases (NCDs), particularly overweight and obesity. The World Health Organization estimates for 2015 show that about 15 million people aged 30–69 years die annually because of NCDs (Waqanivalu 2018).
Video Blog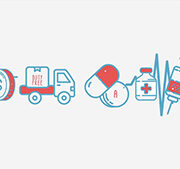 Trade in health products has been flourishing as more and more people demand better health. But countries around the world still apply tariffs and nontariff measures that jack up prices and curb the entry of pharmaceuticals, vaccines, and medical equipment.
Economics, Education, Environment, Health, Population, Social development and protection, Urban development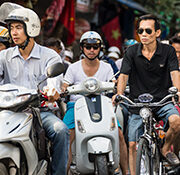 Africa and Asia are latecomers to urbanization. In these two continents, less than half live in urban centers, while elsewhere, more than 70% of people do. But Africa and Asia are now rapidly urbanizing, with Asian cities growing at an average of 1.5% per year and Africa's at 1.1% per year.
Economics, Education, Governance and public sector management, Poverty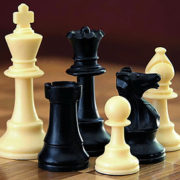 Japan and the United States (US) are at similar levels of economic development, yet their income distributions are considerably different. Whereas Japan has a relatively equal income distribution, the US is marked by a high level of income inequality. What are the sources of income inequality in both countries? Our latest research aims to uncover the sources on income inequality in both countries by exploiting detailed household panel survey.
Industry and trade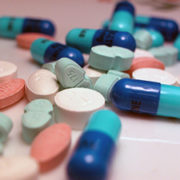 Trade in health products has increased substantially over the past 2decades, and tariffs on health products have been lowered, making, for example, medicines more affordable for many.Indeed, Sustainable Development Goal (SDG) 3 calls upon countries to ensure healthy lives and to promote well-being for all ages. Yet in several developing countries, substantial tariffs still persist, inflating the prices of health products. The most direct and immediate contribution of the trade community toward achieving SDG 3 couldbe to open up trade unilaterally or to negotiate a plurilateral trade agreement, which would guarantee free market access for health products, like much-needed medicines.
Urban development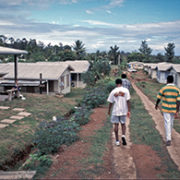 The biggest intergovernmental conference on housing and urbanization, Habitat III, took place in Quito, Ecuador, in October 2016. The main outcome of the conference was the adoption of the New Urban Agenda (NUA). The NUA does not consider urbanization as an obstacle to development but rather a key development driver. Providing adequate and affordable housing is one key theme in the NUA. It stresses the need to promote not only homeownership but also other types of tenure, such as cohousing.
Urban development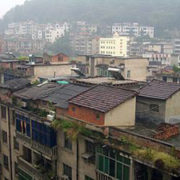 Asia is urbanizing rapidly. Currently, about half of all of its residents live in urban areas, and the number of urban residents in Asia is expected to reach 3.3 billion by 2050. The Asian Development Bank Institute (ADBI) estimated that at the current urbanization rate, 127,000 people are added to urban centers every day in Asia.
Industry and trade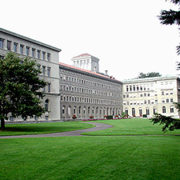 A U.S. decision to block the reappointment of Seung Wha Chang, a South Korean member of the appellate body of the World Trade Organization, has put at risk the independence and credibility of the WTO's dispute settlement mechanism -- the crown jewels of the multilateral trading system. After the de facto collapse of the Doha round of talks on further trade liberalization the U.S. move is a serious blow for the WTO.
Health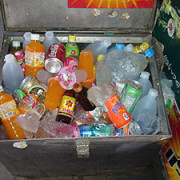 New ADBI research (Aizawa and Helble, forthcoming) studies how overweight and obesity have become major threats to public health in Indonesia. The evidence shows that obesity, which was previously a problem among high-income groups in the country, has spread across all income groups. Obesity in the lower-income groups, in particular, has been rising rapidly. Overweight and obesity significantly increase the risk of suffering from a large number of chronic conditions. Lower income groups are particularly ill-prepared to face continuously high health expenditures, as health systems remain weak. Urgent policy action is needed to mitigate the risk of these groups of falling into poverty due to high health expenditures caused by diseases related to obesity.
Subscribe / Connect to Asia Pathways
Archives