About Naoyuki Yoshino
Naoyuki Yoshino is Dean and CEO of the Asian Development Bank Institute and professor emeritus at Keio University, Tokyo.
Author Archive | Naoyuki Yoshino
Economics, Education, Finance sector development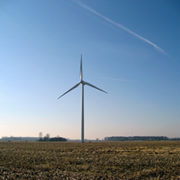 The Fukushima Daiichi nuclear disaster was an energy accident at the Fukushima No. 1 Nuclear Power Plant in Fukushima, Japan, initiated primarily by the tsunami that followed the Tohoku earthquake on 11 March 2011 and led to a nuclear shutdown in the country. Japan substituted the loss of nuclear power with fossil fuels, such as oil, gas, and coal, and became more dependent on their imports and consumption.
Urban development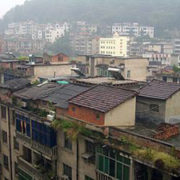 Asia is urbanizing rapidly. Currently, about half of all of its residents live in urban areas, and the number of urban residents in Asia is expected to reach 3.3 billion by 2050. The Asian Development Bank Institute (ADBI) estimated that at the current urbanization rate, 127,000 people are added to urban centers every day in Asia.
Finance sector development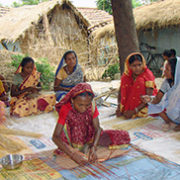 Financial inclusion has been receiving increasing attention for its potential to contribute to economic and financial development while fostering more inclusive growth and greater income equality. There are numerous arguments in favor of increasing financial inclusion, and a large body of evidence shows that increased financial inclusion can significantly reduce poverty and boost shared prosperity. Greater access to financial services by households can help smooth consumption, ease cash shortages, and increase savings for retirement and other needs, although the evidence on microfinance is less positive.
Energy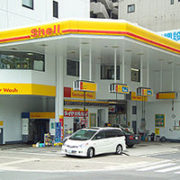 In February 2016, the Bank of Japan (BOJ), in order to reach a 2% inflation target, initiated a negative interest rate policy by increasing massive money supply through the purchase of long-term Japanese government bonds (JGBs). This policy flattened the yield curve of JGBs. Banks started to purchase government bonds less frequently, because of the negative yield for both short-term government bonds and even for long-term government bonds up to 15 years. On the other hand, a vertical investment–savings curve in the Japanese economy prevented the growth of corporate bank loans. Except for a few periods, the 2% inflation target could not be achieved. This paper examines this phenomenon, presents the reasons behind it, and offers solutions.
Health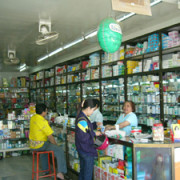 Universal health coverage (UHC) has become a key agenda of policy makers in many countries. According to the definition of the World Health Organization (2010), UHC is the goal that "all people have access to health services and do not suffer financial hardship in paying for them." In most developing countries, the goal of UHC is not easy to reach due to the fact that large, resource-poor populations have limited access to health services. Given that resource-poor people cannot afford out-of-pocket health expenditures, or can only afford them by sacrificing other priorities, a health financing system where people are required to pay for use directly is one of the major barriers to reaching UHC. Although cost sharing is necessary to prevent the overutilization of health services arising from the potential problem of moral hazard, universal coverage is more likely to be reached when the out-of-pocket ratio for direct payment is sufficiently low.
Economics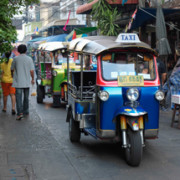 Small and medium-sized enterprises (SMEs) play a significant role in the Thai economy. In 2012 there were 2.7 million SMEs in Thailand (see Figure 1) comprising 98.5% of total enterprises. In the same year, SMEs accounted for 37.0% of gross domestic product (GDP) and 80.4% of the workforce. Thai SMEs also contributed to 28.8% of total exports and 31.9% of total imports by value in 2012.
Economics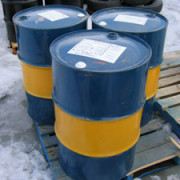 In recent years, the sharp increase in oil prices that began in 2001 and the two sharp declines that followed in 2008, due to the subprime mortgage crisis, and at the end of 2014–early 2015 have renewed interest in the effects of oil prices on the macro economy. Most recently, the price of oil has more than halved in a period of less than 5 months since September 2014. After nearly 5 years of stability, the price of a barrel of Brent crude oil in Europe fell from over $100 per barrel in September 2014, to below $46 per barrel in January 2015.
Economics, Finance sector development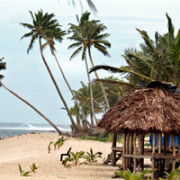 The Pacific developing member countries (DMCs) of the Asian Development Bank are a heterogeneous group of economies with different levels of economic development and economic size. However, when it comes to choosing an optimal exchange rate, the Pacific DMCs face similar challenges. All of the Pacific economies are relatively small and have underdeveloped financial and exchange rate markets.
Economics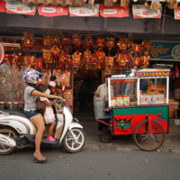 Considering the importance of small and medium-sized enterprises (SMEs) for employment and GDP and the number of such firms in Asian countries, further efforts need to be made to offer SMEs access to finance. Asian economies are often characterized as having bank-dominated financial systems and underdeveloped capital markets, and as a result, banks are the main source of financing for SMEs.
Economics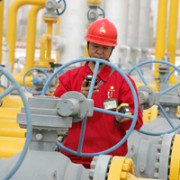 The price of oil has more than halved in the period of less than 5 months since September 2014. After nearly 5 years of stability, the price of a barrel of Brent crude oil in Europe fell from $117.15 on 6 September 2014, to $45.13 on 14 January 2015. Figure 1 shows the movements in the spot price of crude oil from June 2009 to February 2015, including the recent price drop.
Subscribe / Connect to Asia Pathways
Archives