About Miyu Otsuka
Miyu Otsuka is a graduate student of economics of the double-degree program at Keio University in Tokyo and Science po University in Paris.
Author Archive | Miyu Otsuka
Economics, Finance sector development, Poverty, Social development and protection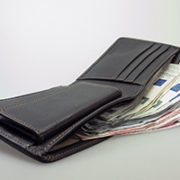 The World Bank (2014) estimates that international remittances to developing countries reached $436 billion in 2014. Remittances to the East Asia and the Pacific region and the South Asia region account for the largest and second-largest shares in the world. The authors examine the impact of international remittances on poverty reduction to determine whether such remittances contributed to a reduction in various indicators of poverty.
Subscribe / Connect to Asia Pathways
Archives