Tag Archives | emerging Asia
Economics, Education, Finance, Governance, Poverty Reduction, Social Development and Poverty
The fiscal burden of public pensions in most emerging Asian economies is relatively small, reflecting relatively young populations and limited coverage of the retired-age population in public pension programs. Nonetheless, these conditions are likely to change dramatically in the coming decades. First, many Asian economies will face rapidly aging populations, which will raise pension and other old-age-related spending substantially. Second, as economies develop, political pressures to expand the coverage of public pensions and raise the level of pension benefits relative to income will likely increase.
Economics, Education, Finance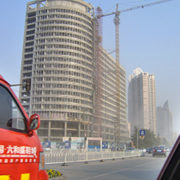 For a number of years, the central banks of the major advanced economies have pursued historically unprecedented ultra-low interest rate policies and negative interest rate policies. Facing the zero lower bound problem, they have also implemented various asset purchase programs, known as "quantitative easing," with the aim of reducing long-term interest rates. There has been growing evidence that advanced countries' unconventional monetary policies (UMPs) have caused significant spillovers to the financial markets of emerging market economies (EMEs).
Subscribe / Connect to Asia Pathways
Archives