About Peter J. Morgan
Peter J. Morgan is senior consulting economist and co-chair of Research Department at the Asian Development Bank Institute.
Author Archive | Peter J. Morgan
Finance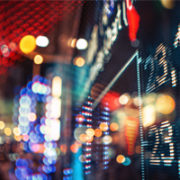 In the postwar period, the global economic and financial architecture was dominated by the advanced economies in the West. They designed the international monetary system, international development financing frameworks, and global trade liberalization schemes. They also dominated the leadership of key global institutions related to economic and financial stability, the International Monetary Fund (IMF), and, more recently, the Financial Stability Board (FSB).
Economics, Education, Finance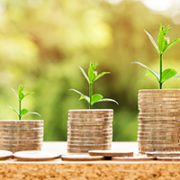 Financial literacy has gained an important position in the policy agenda of many countries, and the importance of collecting informative, reliable data on the levels of financial literacy across adult populations has been widely recognized (OECD/INFE 2015a). At their summit in Los Cabos in 2012, G20 leaders endorsed the High-Level Principles on National Strategies for Financial Education developed by the Organisation for Economic Co-operation and Development International Network on Financial Education (OECD/INFE), thereby acknowledging the importance of coordinated policy approaches to financial education (G20 2012).
Economics, Education, Finance, Governance, Poverty Reduction, Social Development and Poverty
The fiscal burden of public pensions in most emerging Asian economies is relatively small, reflecting relatively young populations and limited coverage of the retired-age population in public pension programs. Nonetheless, these conditions are likely to change dramatically in the coming decades. First, many Asian economies will face rapidly aging populations, which will raise pension and other old-age-related spending substantially. Second, as economies develop, political pressures to expand the coverage of public pensions and raise the level of pension benefits relative to income will likely increase.
Finance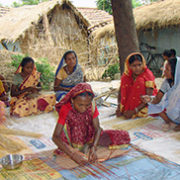 Financial inclusion has been receiving increasing attention for its potential to contribute to economic and financial development while fostering more inclusive growth and greater income equality. There are numerous arguments in favor of increasing financial inclusion, and a large body of evidence shows that increased financial inclusion can significantly reduce poverty and boost shared prosperity. Greater access to financial services by households can help smooth consumption, ease cash shortages, and increase savings for retirement and other needs, although the evidence on microfinance is less positive.
Economics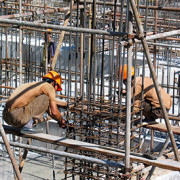 With its rapid economic growth and integration into the global economy over the last 3 decades, the People's Republic of China (PRC) has emerged as a major economic power and an important source of growth for the world economy. Now it is the second-largest economy at market exchange rates and the largest exporter in the world. In Asia, the PRC's role as a growth pole is even more prominent. Over the last 10 years, spurred by strong processing exports and domestic demand, the PRC's imports from Asia in US dollar terms have increased at an average annual rate of 9%. Strong demand from the PRC also supported prices of commodities exported by Asian and other emerging economies.
Finance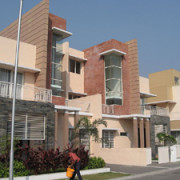 Domestic banking crises often originate in the real estate sector. Therefore, one might conclude that mortgage lending is negative for financial stability. However, in normal (noncrisis) periods, mortgage lending may actually contribute to financial stability. This is because mortgage loans have different risk properties from other bank assets such as commercial loans, so having some share of mortgage loans in a bank's portfolio tends to diversify the risk of that portfolio. Also, because individual mortgage loans are small, they do not contribute much to systemic risk, except in periods of real estate bubbles (IMF 2006).
Finance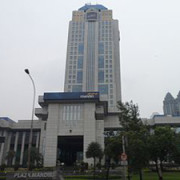 The global financial crisis of 2007–2009 underlined the need for central banks and financial regulators to take a macroprudential perspective on financial risk, i.e., to monitor and regulate the buildup of systemic financial risk in the economy as a whole, as opposed to simply monitoring the condition of individual financial institutions (microprudential regulation). This has been highlighted in numerous reports, e.g., G30 (2009), IMF (2009), Brunnermeier et al. (2009), and TdLG (2009). The regulatory response to this in advanced economies, under the guidance of the G20 and the Financial Stability Board, has tended to focus on strengthening the liability side of banks' balance sheets by enforcing stricter capital adequacy requirements, including the introduction of a countercyclical buffer and the introduction of liquidity requirements (see, e.g., BIS 2010a).
Infrastructure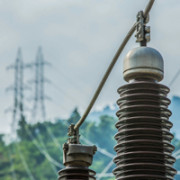 The time is ripe for enhancing economic integration between South Asia and Southeast Asia. The new "normal" era of slow growth in advanced industrial economies following the global financial crisis suggests that Asian economies will need to rely more on domestic and regional demand to secure inclusive growth. The recent slowdown in growth in the People's Republic of China suggests further grounds for tapping growth opportunities between South Asia and Southeast Asia.
Regional Cooperation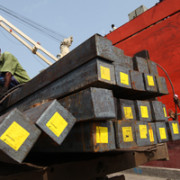 South Asian and Southeast Asian economies have all embraced an outward-oriented development strategy, albeit to different degrees. The result has been an impressive increase in international trade, foreign direct investment (FDI) inflows, and significant productivity improvements, which in turn have contributed to important socio-economic gains. Indeed, some of these economies have delivered among the most striking economic performances in the world.
Finance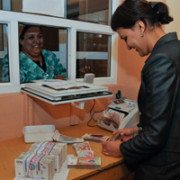 This article assesses the case for promoting financial education in Asia. It argues that the benefits of investing in financial education can be substantial. Data are limited, but indicate low financial literacy scores for selected Asian countries. As economies develop, access to financial products and services will increase, but households and small and medium-sized enterprises (SMEs) need to be able to use the products and services wisely and effectively. More effective management of savings and investment can contribute to overall economic growth. Moreover, as societies age and fiscal resources become stretched, households will become increasingly responsible for their own retirement planning. Asia's evolving experience suggests that more national surveys of financial literacy are needed and that coherent, tailored national strategies for financial education are essential for success.
Subscribe / Connect to Asia Pathways
Archives