About Jacinta Bernadette Rico Shirakawa
Jacinta Bernadette Rico Shirakawa is an Assistant Professor at Waseda University, Tokyo.
Author Archive | Jacinta Bernadette Rico Shirakawa
Economics, Finance sector development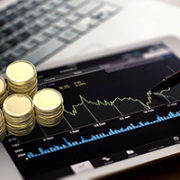 Currently at the frontier of financial development, cryptocurrency provides both opportunities and risks in financial markets and has driven a large interest in its early years. The new business model provided by cryptocurrency along with the exponential increases in its prices may have enticed investors, with many utilizing cryptocurrency as a speculative asset to take advantage of the early gains. However, the subsequent crash in prices provided a wake-up call to speculators dealing with cryptocurrency.
Subscribe / Connect to Asia Pathways
Archives