About Ahmad Prasetyo
Ahmad Prasetyo is a lecturer at the Bandung Institute of Technology, Indonesia.
Author Archive | Ahmad Prasetyo
Economics, Finance sector development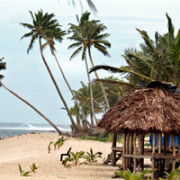 The Pacific developing member countries (DMCs) of the Asian Development Bank are a heterogeneous group of economies with different levels of economic development and economic size. However, when it comes to choosing an optimal exchange rate, the Pacific DMCs face similar challenges. All of the Pacific economies are relatively small and have underdeveloped financial and exchange rate markets.
Subscribe / Connect to Asia Pathways
Archives