Tag Archives | urban development
Urban development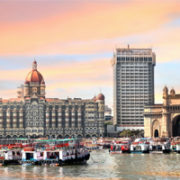 The Smart Cities Mission, launched by the Government of India, aims to transform the urban governance ecosystem, especially urban local bodies (ULBs). It is hoped that the mission will help attract innovation, expertise, and financial resources for the holistic development of the ever-expanding urban areas. The creation of sector-focused, region-specific "special purpose vehicles" (SPVs) is an attempt to unleash the potential of a consortium-based approach in delivering the interdisciplinary ideation and implementation of projects.
Agriculture and natural resources, Governance and public sector management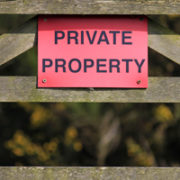 Many developing countries struggle with the dichotomy of acquiring land for infrastructure development and balancing landholder interests. Industrialization of rural villages across developing Asia (particularly in India) has created widespread social and political tensions in the recent past. Most of these are attributed to land acquisition (Sarkar 2007). The "right" of sovereignty on land has long been a contested subject. Even in democracies, the exigencies of collective benefit versus individual land rights have been at loggerheads. In the long run, growth dividends from infrastructure development and industrialization are likely to materialize (Paul and Sarma 2017), and acquisition of land to facilitate this process remains one of the main development challenges in many Asian countries.
Urban development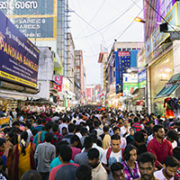 Reports from the United Nations estimate that India will add 404 million persons to its urban areas between 2014 and 2050 (UN DESA 2014) and that it will have seven cities with a population of more than 10 million by 2030 (UN DESA 2016). Currently, India is making an ambitious effort in its urban transformation under the "Smart Cities Mission" of the Union Government. With the guidance of the Ministry of Housing and Urban Affairs, India's urban local bodies (ULBs) have been proactively working to achieve better efficiency and equity in the utilization of financial resources for developing municipal infrastructure. They have been augmenting their financial autonomy by developing data-driven and market-based financial instruments that attract investments to their projects.
Subscribe / Connect to Asia Pathways
Archives