About Rachana Sah
Rachana is a master's student at the Graduate School of Public Policy, University of Tokyo.
Author Archive | Rachana Sah
Economics, Governance and public sector management, Industry and trade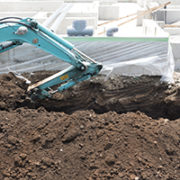 The landscape of Misato City in Japan has changed drastically in the last 35 years. In the 1980s, Shin-Misato Station was the Mushashino marshalling yard for freight services. Most of the land near the station was used for agriculture, but once residential houses increased and more people came to settle in the area the government built a passenger train station.
Subscribe / Connect to Asia Pathways
Archives