About Ranjeeta Mishra
Ranjeeta Mishra is a project consultant at ADBI.
Author Archive | Ranjeeta Mishra
Energy, Regional cooperation and integration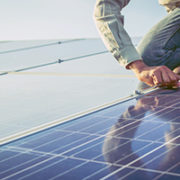 Experts are increasingly acknowledging the vulnerability of the global solar photovoltaic (PV) value chain due to the concentration of manufacturing capacity in only a few countries, such as the People's Republic of China (PRC) (Zhai 2020). In Japan, although solar power comprised only 7% of the country's total power generation in 2018, it contributed to one-third of power from renewable sources. Given this high share of solar power in renewable energy sources, disruption in the availability of solar PV may have adverse consequences on the sustainability of renewable energy power generation.
Subscribe / Connect to Asia Pathways
Archives