About Dina Azhgaliyeva
Dina Azhgaliyeva is a research fellow at ADBI.
Author Archive | Dina Azhgaliyeva
Energy, Environment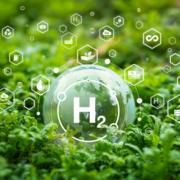 Green hydrogen could be a game-changing solution for both energy security and ambitious climate targets.
Climate change, Energy, Governance and public sector management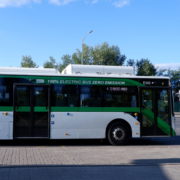 Global communities need to come together to act quickly to reduce greenhouse gas emissions and attain net-zero carbon emissions.
Economics, Energy, Governance and public sector management, Health, Social development and protection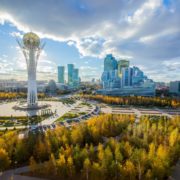 The COVID-19 outbreak has had wide-ranging impacts on the economies of Central Asia, with uncertainty and protective policy measures contributing to falling demand and supply.
Energy, Environment, Governance and public sector management, Transport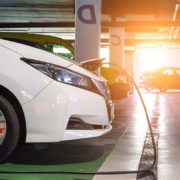 Reductions in emissions of carbon dioxide and other greenhouse gases (GHG) must be achieved in the coming decades to avoid catastrophic global temperature rises. Limiting global warming to within 1.5°C will require rapid, far-reaching, and unprecedented changes in all sectors. GHG emissions in Asia and the Pacific now account for over 50% of the world's total.
Climate change, Economics, Environment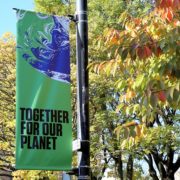 Developing Asian countries, such as Indonesia, Kazakhstan, Thailand, and Viet Nam, have announced their net-zero carbon emission targets by mid-century at the United Nations Climate Change Conference (COP26) in Glasgow, Scotland, and financing climate change mitigation has been at the forefront of discussions for making ambitious climate action a reality.
Blog, Economics, Industry and trade, Transport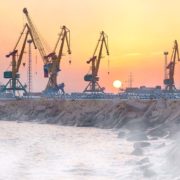 Spanning from the People's Republic of China through Central Asian countries along the Caspian Sea to Europe, the Trans-Caspian Corridor is an increasingly important channel for transportation and cross-border trade. Considerable financing gaps and other challenges must be addressed to meet its rapidly expanding infrastructure needs.
Blog, Economics, Industry and trade, Private sector development, Transport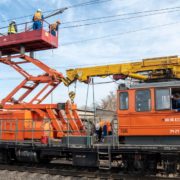 Effective infrastructure projects not only construct infrastructure, such as roads, railways, water supply, and electricity, but can boost economic growth in the surrounding region through "spillover effects" (Yoshino, Azhgaliyeva, and Mishra 2021). The infrastructure benefits firms by lowering costs and improving connectivity and the ease of doing business, leading to greater sales and exports.
Climate change, Energy, Finance sector development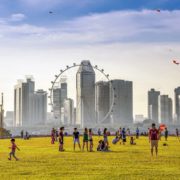 The member countries of the Association of Southeast Asian Nations (ASEAN) have been experiencing a surge in energy demand due to their growing populations, expanding economies, and rising living standards. One reason for this rising energy demand is increased activity in the building and construction sector.
Energy, Governance and public sector management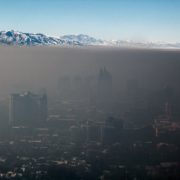 Air pollution in the cold countries of Central Asia is particularly high during winter due to the consumption of solid fuels for space heating. Evidence-based policy recommendations are needed to facilitate the transition from solid fuel consumption to the use of cleaner fuels for residential heating and cooking, particularly in Kazakhstan and the Kyrgyz Republic. This is important not only for improving health conditions for the inhabitants and visitors in these countries but also for reducing the life-threatening health hazards arising from indoor cooking and heating.
Climate change, Finance sector development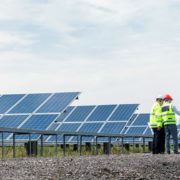 The mobilization of climate finance is critical for limiting global warming to within 1.5°C and preventing catastrophic climate change (IPCC 2018). Annual green investments totaling $1.5 trillion are needed (United Nations 2017). Despite the falling cost of renewable energy technologies, energy investments remain dominated by investments in fossil fuels. In Asia and the Pacific, annual investments fell after 2017 and until 2020 remained below the 2017 level.
Subscribe / Connect to Asia Pathways
Archives