About Saraswati Upadhaya
Saraswati Upadhaya is a research associate at ADBI.
Author Archive | Saraswati Upadhaya
Agriculture and natural resources, Climate change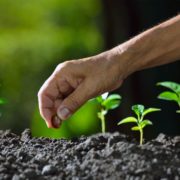 Human activity is accelerating climate change, and those most at risk are vulnerable populations in developing countries that are already suffering from chronic poverty. These countries also tend to be ones that contribute only negligibly to climate change. The changing climate is waiting for no one—most of us have already experienced, read, or researched its impacts, and scientists have gravely warned of the consequences in the form of wildfires, droughts, floods, and landslides, among others.
Subscribe / Connect to Asia Pathways
Archives