About Aline Mortha
Aline Mortha is an MA student at the Graduate School of Economics, Waseda University, Tokyo.
Author Archive | Aline Mortha
Governance and public sector management, Information and Communications Technology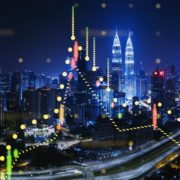 The coronavirus disease (COVID-19) pandemic has created challenges for tax administrations and is constraining tax revenue in many countries. Its impacts have caused the global economy to slow down, leading to reduced tax collection. However, the pandemic has also changed social habits and encouraged people to use digital technologies.
Subscribe / Connect to Asia Pathways
Archives