About Nella Sri Hendriyetty
Nella Sri Hendriyetty is a senior capacity building and training economist at ADBI.
Author Archive | Nella Sri Hendriyetty
Education, Information and Communications Technology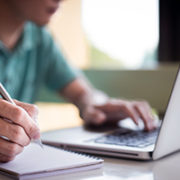 The digital age poses both challenges and opportunities for many developing countries in Asia and the Pacific. In recent years, we have seen jobs in various sectors become obsolete. At the same time, we see new economic spaces being created demanding new skills and competencies. This also necessitates finding innovative ways to facilitate learning and to promote knowledge sharing, especially in the context of economic development.
Subscribe / Connect to Asia Pathways
Archives