Tag Archives | cross-border trade
Economics, Industry and trade, Regional cooperation and integration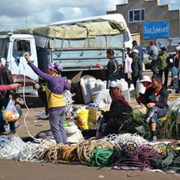 One of the most daunting challenges for the countries participating in the Central Asia Regional Economic Cooperation (CAREC) program is how to create decent, sustainable jobs. For far too long, many CAREC countries have relied on the capital-intensive extractives sector to drive their economic growth. However, the slowing down of the global economic growth and reduced commodity prices resulted in the substantial increase in unemployment, especially among the youth.
Industry and trade, Regional cooperation and integration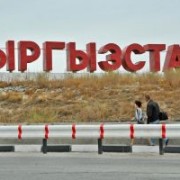 In 2015, Central Asia made some important improvements in the environment for cross-border e-commerce: Kazakhstan's accession to the World Trade Organization (WTO) will boost commercial transparency, while the Kyrgyz Republic's membership in the Eurasian Customs Union expands its consumer base. Why e-commerce? Two reasons. First, e-commerce reduces the cost of distance. Central Asia is the highest trade cost region in the world: vast distances from major markets make finding buyers challenging, shipping goods slow, and export prices high. Second, e-commerce can help pull in populations that are traditionally under-represented in export markets such as women, small businesses and rural entrepreneurs.
Subscribe / Connect to Asia Pathways
Archives