About Jeff Procak
Jeff Procak is a regional cooperation specialist in the East Asia Regional Department of the Asian Development Bank.
Author Archive | Jeff Procak
Industry and trade, Regional cooperation and integration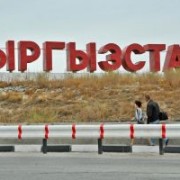 In 2015, Central Asia made some important improvements in the environment for cross-border e-commerce: Kazakhstan's accession to the World Trade Organization (WTO) will boost commercial transparency, while the Kyrgyz Republic's membership in the Eurasian Customs Union expands its consumer base. Why e-commerce? Two reasons. First, e-commerce reduces the cost of distance. Central Asia is the highest trade cost region in the world: vast distances from major markets make finding buyers challenging, shipping goods slow, and export prices high. Second, e-commerce can help pull in populations that are traditionally under-represented in export markets such as women, small businesses and rural entrepreneurs.
Subscribe / Connect to Asia Pathways
Archives