About Ma. Laarni Revilla
Ma. Laarni Revilla is a research associate at ADBI.
Author Archive | Ma. Laarni Revilla
Governance and public sector management, Health, Poverty, Social development and protection, Water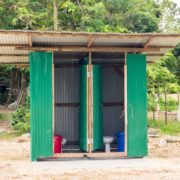 The private sector can play a vital role in solving the sanitation challenge. The following four aspects highlight the importance of private sector participation in sanitation in developing countries, including in Asia.
Governance and public sector management, Health, Sanitation, Social development and protection, Water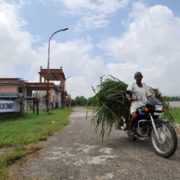 An examination of the published journal articles on development economics reveals a striking pattern—very few are devoted to the analysis of sanitation interventions and development. In a recent systematic review of all sanitation-related articles from the top-12 highest-ranking journals on development economics (Revilla et al. 2021), we attempt to understand the linkages between sanitation and development based on current qualitative and quantitative empirical work.
Capacity development, Health, Social development and protection, Urban development, Water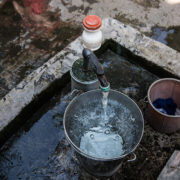 Over a billion people across Asia and the Pacific still lack access to basic sanitation services (JMP 2019). Most low- and middle-income countries in Central Asia, South Asia, and East Asia still do not have safely managed sanitation services. Further, only a fifth of the countries practicing open defecation are on track to eliminate this practice around the world. Clearly, business as usual in the sanitation sector has not solved this challenge in the last several decades.
Education, Gender, Sanitation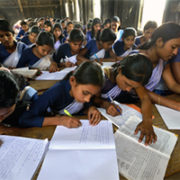 All the sanitation improvement projects and investments over the years beg the question of whether we have seen a significant increase in school enrollment and gender parity in education or not. While most empirical studies on sanitation focus on the relationship between sanitation and health, recent studies have now looked into the downstream impacts of sanitation on other development indicators, such as those related with education and gender.
Subscribe / Connect to Asia Pathways
Archives