About Shuki Koga
Shuki Koga is an MBA student at the International University of Japan and an intern at ADBI.
Author Archive | Shuki Koga
Governance and public sector management, Health, Poverty, Social development and protection, Water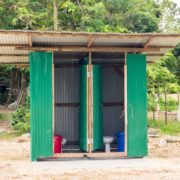 The private sector can play a vital role in solving the sanitation challenge. The following four aspects highlight the importance of private sector participation in sanitation in developing countries, including in Asia.
Subscribe / Connect to Asia Pathways
Archives