About Derek Hondo
Derek Hondo is a research associate at ADBI.
Author Archive | Derek Hondo
Climate change, Environment, Governance and public sector management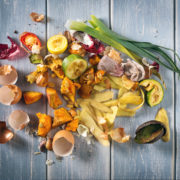 As the population in Asia continues to grow, so too will consumption trends. This population growth will continue to have significant impacts on the way goods are manufactured and consumed, as the global "take, make, and dispose" lifestyle has already put enormous stress on raw materials and energy resources.
Subscribe / Connect to Asia Pathways
Archives