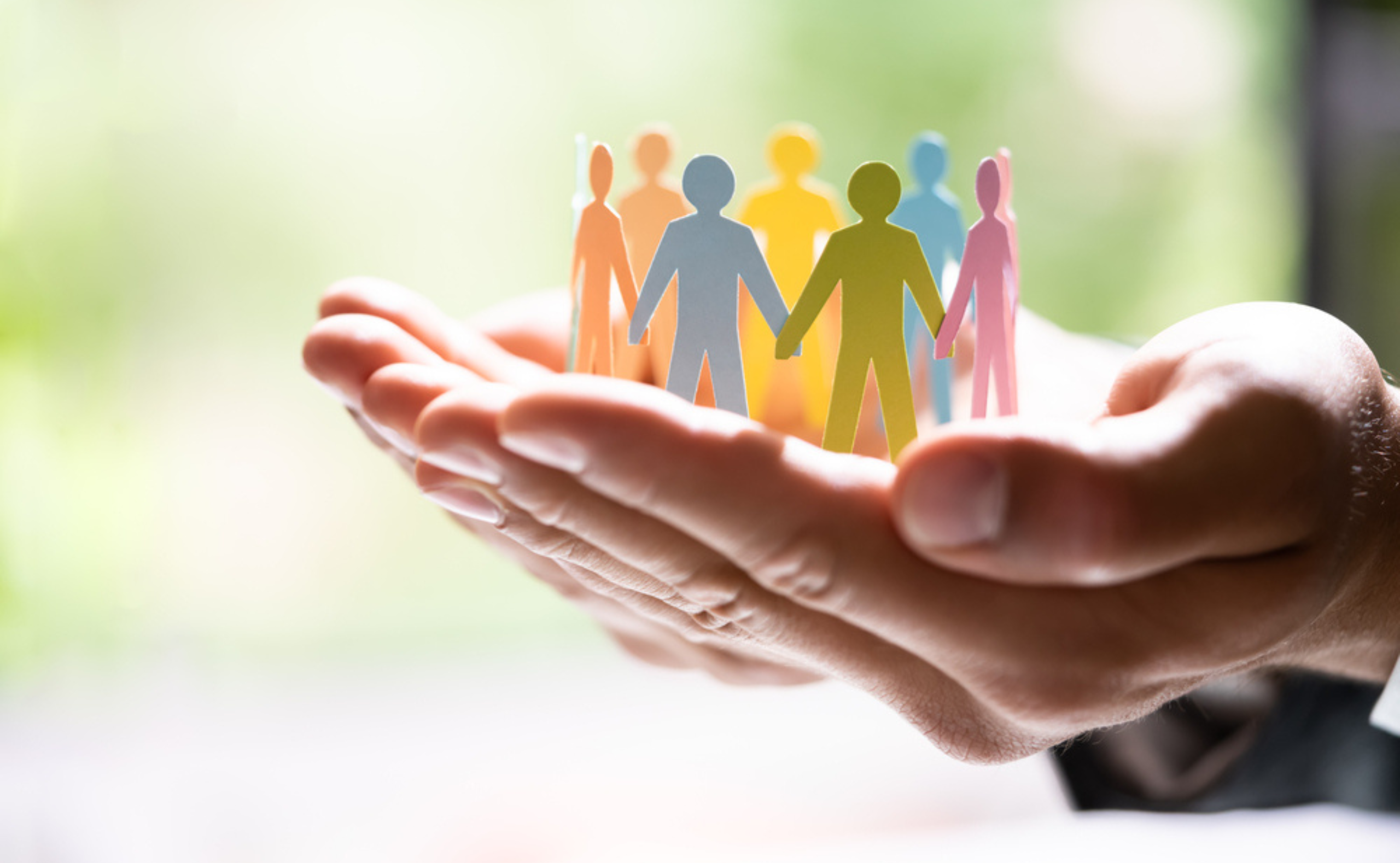 June has commemorated the lesbian, gay, bisexual, transgender, queer and/or questioning, and other sexual identities (LGBTQ+) community's history and ongoing pursuit of equal rights. Globally, people with diverse sexual orientations, gender identities, gender expressions, and sex characteristics (SOGIESC), an umbrella term that encompasses the LGBTQ+ community, continue to experience stigma and discrimination stemming from cultural and societal norms. Developing Asia and the Pacific is no exception, with large disparities in LGBTQ+ rights detrimental to economies in the region.
Legal and social barriers and their impact on sustainable development
People with diverse SOGIESC face discrimination in public spaces and barriers that limit their access to basic human rights. They are sometimes denied access to comprehensive health coverage because their gender identities do not fall within societal norms (Mizra and Rooney 2018). Additionally, in developing Asia, many people with diverse SOGIESC work in the informal sector, where access to quality and affordable health care is often limited, and such exclusion leads to poorer health and increased vulnerabilities to catastrophic events.
Education and employment are often exclusive, lacking equitable opportunities and little to no protection from discrimination and harassment in the workplace and school settings (Thoreson 2017). For access to housing, people with diverse SOGIESC encounter numerous challenges with approval for loans, qualifying for government-subsidized housing, and other eligibility issues. Globally, 109 countries do not have any protection against SOGIESC-based discrimination when it comes to housing, such as discrimination when applying for housing or by landlords and property owners (Equaldex 2023).
People with diverse SOGIESC also encounter discrimination when it comes to social protection, which was particularly evident during the recent pandemic as many work in the informal sector and were the first to be let go by their employers.  Moreover, some were denied access to social safety nets and cash transfers as these programs often do not have substantiative guidance on working with people with diverse SOGIESC (Edge Effect 2021). Policies often do not include any mention of this group of people, and current instruments to measure social protection do not fully capture their exclusion, so they continue to be left out.
These barriers disproportionately expose people with diverse SOGIESC to risks of poverty and mental and physical health problems, further exacerbating the current inequality and poverty challenges many countries are facing.
Beyond moral and human rights issues, excluding people with diverse SOGIESC from equitable opportunities to participate in the economy and society also impacts economic productivity. Studies have put a monetary value on this exclusion in the region and beyond, estimating that lower quality of education and years of education combined with inefficiency and lower productivity in the labor market and disparities in health lead to a loss of human capital through untapped potential and a reduction of gross domestic product by up to 1% (Badgett 2021).
Additionally, the social and economic impacts of SOGIESC-based exclusion and discrimination impede progress toward achieving more than half of the Sustainable Development Goals (SDGs), most notably SDG 5 (gender equality) but also SDG 1 (no poverty), SDG 3 (good health and well-being), SDG 4 (quality education), SDG 8 (decent work and economic growth), SDG 10 (reduced inequalities), SDG 11 (sustainable cities and communities), and SDG 16 (peace, justice and strong institutions).
What can be done?
Building SOGIESC-inclusive societies requires a multisectoral approach, where different actors work together to ensure the rights and well-being of everyone, regardless of how they identify, to benefit the whole of society.
Governments can play a critical role in advancing the rights of people with diverse SOGIESC through designing inclusive policies that specifically mention these people and removing discriminatory policies. By recognizing that exclusionary social norms and laws will inhibit development, governments are in a position to lead their countries toward more prosperous growth. Another key component is building understanding of sexual diversity, human rights, and non-discrimination among civil servants and the rest of society through educational training programs and curricula in schools and encouraging leaders to support the cause, even amid deep cultural and societal barriers.
Multilateral development banks, international organizations, academic institutions, and think tanks are important drivers of change and promote inclusive and sustainable development. Through improving data collection and assessment, they can provide a better understanding of the impacts of SOGIESC-based discrimination and work closely with governments to promote evidence-based policies. It is also important for these institutions to align their workforce and operations with this inclusive development agenda.
The private sector needs to work toward providing more equitable opportunities for people with diverse SOGIESC across all stages of employment, from the hiring process to performance evaluations, merit increases, and career advancement opportunities. The private sector must also create more inclusive working environments by developing policies that protect people from SOGIESC-based discrimination in the workplace and providing the necessary resources for all staff through education, training, and other supporting services. It is also important for companies to work together, bridging the LGBTQ+ community for stronger corporate allyship and economic empowerment.
Finally, civil society must continue to put pressure on policy makers to act on this issue beyond advocacy and spreading awareness. Civil society organizations have the platform to bring people together to challenge the status quo, where their voices are amplified, and they have a stronger chance at convincing policy makers that those with diverse SOGIESC matter and that these issues need to be addressed.
By ensuring equitable opportunities and rights for people with diverse SOGIESC, countries will fare better at securing a prosperous future for all with inclusive and sustainable development. Beyond the month of June, everyone must do their part in "walking the talk," and this can only be done through adopting actual policies for both the public and private sectors.
References
Badgett, L. 2021. The Economic Case for LGBT Equality: Why Fair and Equal Treatment Benefits Us All. Boston, MA: Beacon Press.
Edge Effect. 2021. We Don't Do a Lot for Them Specifically: Improving Adverse SOGIESC Inclusion in Cash Transfer and social Srotection Programs, During the COVID-19 Crisis and Beyond (accessed 27 June 2023).
Equaldex. 2023. LGBT Housing Discrimination. Equaldex (accessed 23 June 2023).
Mizra, S. A., and C. Rooney. 2018. Discrimination Prevents LGBTQ People from Accessing Health Care. Center for American Progress, 18 January (accessed 27 June 2023).
Thoreson, R. 2017. Just Let Us Be: Discrimination Against LGBT Students in the Philippines. New York: Human Rights Watch, 21 June (accessed 27 June 2023).