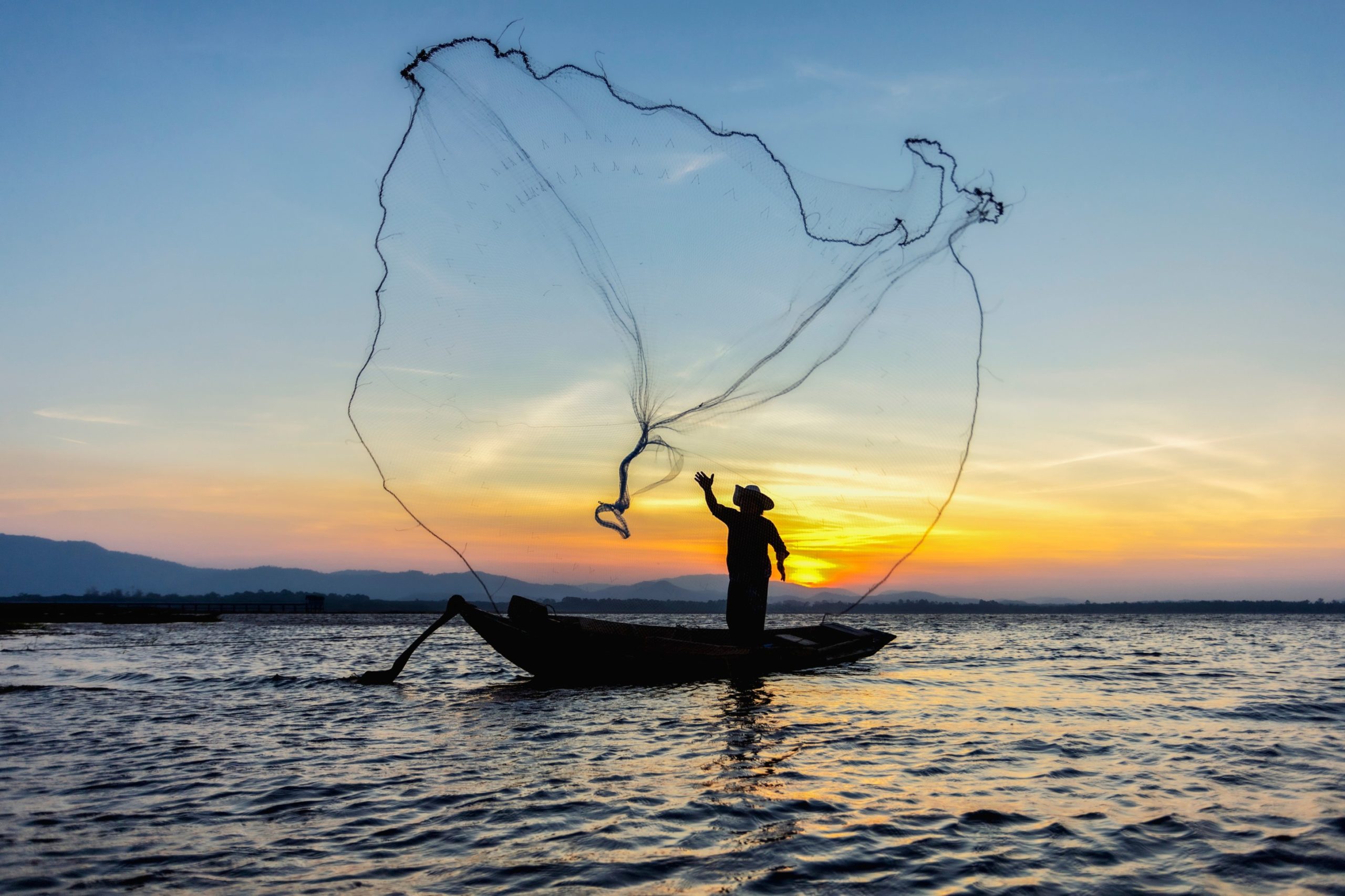 Billions of people in Asia and the Pacific depend on healthy oceans for their livelihoods, food security, health, and recreation. However, the impacts of climate change, marine pollution, unsustainable fishing, and rapid, unsustainable coastal development are threatening these ecosystems and jeopardizing the region's small island nations and developing coastal economies.
At the same time, the blue economy has become increasingly common in public discourse and the popular imagination, along with better understanding of the nature of human relationships with the ocean. This is reflected in the increasing number of publications addressing this area. According to the World Bank (2017: vi), the blue economy is "the range of economic sectors and related policies that together determine whether the use of oceanic resources is sustainable." Meanwhile, Whisnant and Reyes (2015: 6) define the blue economy as "the set of environmentally and socially sustainable commercial activities, products, services and investments dependent on and impacting coastal and marine resources."
The Organisation for Economic Co-operation and Development (2019) focuses on assessing the crucial role of innovative approaches to a sustainable ocean economy and argues that science and technology will enable economic growth and the preservation of ecosystems in the blue economy. The Economist Intelligence Unit (2015: 5) also emphasizes the "industrialization" effect in the blue economy, noting that "alongside established ocean industries, emerging and new activities—offshore renewable energy, aquaculture, deep seabed mining and marine biotechnology are often cited—will bring new opportunities, growth and greater diversity to the ocean economy."
Blue finance, as an offshoot of green finance, describes frameworks for supporting the financing of sustainable ocean-related projects (Asian Development Bank 2021). The concepts of blue economy and blue finance are reflected in the 2030 Agenda for Sustainable Development, a set of international development goals for 2016–2030 that were adopted by the United Nations Sustainable Development Summit in 2015. The 2030 Agenda highlights 17 Sustainable Development Goals (SDGs) for eradicating poverty and realizing a sustainable world. These goals are applicable to all countries. Goal 14—Life Below Water—calls for a healthy and sustainable manner of using marine resources that maintains the ecosystem while enabling economic development.
ADBI's new book, Blue Economy and Blue Finance: Toward Sustainable Development and Ocean Governance, addresses crucial and timely issues related to promoting sustainable ocean and coastal development and management in Asia and the Pacific through evidence-based approaches. The Australian National Centre for Ocean Resources and Security of the University of Wollongong, the Ocean Policy Research Institute of the Sasakawa Peace Foundation, the Ocean Affairs Council, and the Asian Development Bank Institute cohosted an international conference in November 2020 to tackle these ocean-related issues with intensive discussions among public and private stakeholders and academia. The chapters of the book, first presented at the conference, include analyses of Bangladesh, Cambodia, the People's Republic of China (PRC), Fiji, India, Indonesia, Japan, the Philippines, and Sri Lanka.
The book focuses on the blue economy and blue finance, including issues related to governance, planning, sectoral management, and risk management. It also discusses innovative ocean financing schemes and strategies for mitigating the impacts of climate change and unsustainable practices on communities that rely on healthy oceans and coastal ecosystems.
Importance of effective governance structures
Effective governance structures to promote sustainable ocean development are a major theme throughout the book. For example, Tirumala and Tiwari conduct a comparative analysis to identify similarities, differences, and emerging patterns of financing frameworks across Cambodia, India, and Indonesia. Their findings indicate that an institutional design with a specific focus on the fisheries sector that promotes constructive collaborations among diverse financing institutions and community organizations can support the sustainable development of this sector of the blue economy.
Introducing the PRC's blue economy development program and its transformative change over the last decade, Xie argues that government policy and industrial clusters are the two most important factors that contribute to the development of the country's blue economy. He uses the Shandong Peninsula Blue Economic Zone as a case study, describing how it has formed industrial clusters supported by its strengths in scientific and technological research and the development of the blue economy. These clusters have integrated a wide range of industries and helped promote domestic regional economic integration in the Shandong Peninsula.
The chapter by Zafra explores how ocean tourism and economic development are intertwined in archipelagic nations, based on an analysis of statistical data on tourism and economic development in the Philippines over the last several years. She describes in detail the policy landscape of enabling and disabling factors for the development of ocean tourism in the Philippines.
Kobayashi et al. recommend approaches that promote co-benefits and synergies for multiplying the benefits for a wide range of stakeholders. In their analysis, market disruption, changes in the marine environment, and marine debris are some challenges that can be tackled using a range of approaches. Capacity development and international partnerships are indispensable for promoting the blue economy and scaling up such concepts.
Finally, Islam and Sarker investigate the coastal and marine zones of Bangladesh from the sociocultural, economic, environmental, and institutional perspectives. They examine the institutions supporting sustainable coastal and maritime tourism and give recommendations for policy guidelines on how development could influence the blue economy, poverty reduction through new job creation, biodiversity conservation, environmental pollution control, and promotion of the sustainable use of coastal and marine natural resources.
The findings in these chapters provide comprehensive information and policy implications on a range of blue economy and blue finance issues and can significantly contribute to the Asian Development Bank's Action Plan for Healthy Oceans 2019–2024 (ADB 2019a), the Oceans Financing Initiative (ADB 2019b), and Sustainable Blue Economy Finance Principles (UNEP 2020). The topics re-emphasize the ocean agenda set by the United Nations Environment Programme (UNEP 2021, 2022) and advocate collaboration for creating financing instruments, as exemplified by the experience of establishing platforms among private sectors and nongovernment organizations for ocean plastic debris management. We trust that policy makers, academics, and think tank researchers will find this research useful.
Register for the book launch and policy dialogue
References
Asian Development Bank (ADB). 2019a. Action Plan for Healthy Oceans. Manila: ADB.
ADB. 2019b. ADB Oceans Financing Initiative: Accelerating Blue Investments in Asia and the Pacific. Manila: ADB.
ADB. 2021. Financing the Ocean Back to Health in Southeast Asia: Approaches for Mainstreaming Blue Finance. Manila: ADB.
Economist Intelligence Unit. 2015. The Blue Economy: Growth, Opportunity and a Sustainable Ocean Economy. Briefing Paper for the World Ocean Summit. London: The Economist Intelligence Unit.
Organisation for Economic Co-operation and Development. 2019. Rethinking Innovation for a Sustainable Ocean Economy. Paris: OECD Publishing.
United Nations Environment Program (UNEP). 2020. The Sustainable Blue Economy Finance Principles. UNEP.
UNEP. 2021. Turning the Tide: How to Finance a Sustainable Ocean Recovery. UNEP.
UNEP. 2022. Diving Deep: Finance, Ocean Pollution and Coastal Resilience. UNEP.
Whisnant, R., and A. Reyes. 2015. Blue Economy for Business in East Asia: Towards an Integrated Understanding of Blue Economy. Quezon City, Philippines: Partnerships in Environmental Management for the Seas of East Asia.
World Bank and United Nations Department of Economic and Social Affairs. 2017. The Potential of the Blue Economy: Increasing Long-term Benefits of the Sustainable Use of Marine Resources for Small Island Developing States and Coastal Least Developed Countries. Washington, DC: World Bank.