Tag Archives | GDP
Economics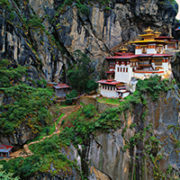 The financial crisis of 2008 sent shock waves across the world as economies collapsed or were severely damaged or crippled. Since then, many other crises have ensued, covering issues including debt, finance, stock markets, the environment, natural disasters, society, social media, governance institutions, politics, the nation state, and, most recently, global health pandemics. In a rapidly changing world, the number and frequency of global crises have not slowed or decreased. Rather, such crises are mounting, accelerating, and recurring.
Environment, Industry and trade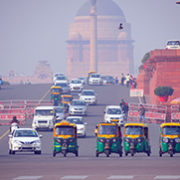 India embarked on a path of liberal economic reform in the 1990s after years of nurturing an intensively regulated and controlled economic environment that was loosened slightly in the mid-1980s. The most important and critical segments of this reform were trade and foreign investment. India has felt the impact of globalization through increased prosperity, partly triggered by increasing trade volumes, investment, and growth.
Economics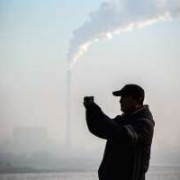 After many decades of driving regional growth, the economy of the People's Republic of China (PRC) is now slowing down, and this is likely going to have a noticeable effect on the world economy and especially globally integrated economies in developing Asia.
Subscribe / Connect to Asia Pathways
Archives