About Zheng Fang
Zheng Fang is a lecturer of the Business Programme, School of Business, Singapore University of Social Sciences.
Author Archive | Zheng Fang
Economics, Environment, Industry and trade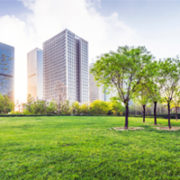 The People's Republic of China (PRC) has reformed and opened up its economy for 4 decades. However, accompanying the country's fast-growing gross domestic product (GDP) and trade sector, environmental degradation, such as deteriorating water quality, land deforestation, pollution, and frequent haze plagues, has attracted a great deal of attention.
Subscribe / Connect to Asia Pathways
Archives