About Yan Zhang
Yan Zhang is a research associate at the Asian Development Bank Institute (ADBI).
Author Archive | Yan Zhang
Finance sector development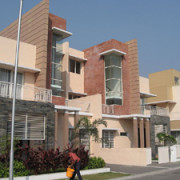 Domestic banking crises often originate in the real estate sector. Therefore, one might conclude that mortgage lending is negative for financial stability. However, in normal (noncrisis) periods, mortgage lending may actually contribute to financial stability. This is because mortgage loans have different risk properties from other bank assets such as commercial loans, so having some share of mortgage loans in a bank's portfolio tends to diversify the risk of that portfolio. Also, because individual mortgage loans are small, they do not contribute much to systemic risk, except in periods of real estate bubbles (IMF 2006).
Subscribe / Connect to Asia Pathways
Archives