About Ruth Llovet
Ruth Llovet Montanes is a research analyst at the Macroeconomics and Growth Unit of the Development Research Group in the World Bank.
Author Archive | Ruth Llovet
Economics, Education, Finance sector development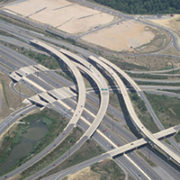 As economies in East Asia and the Pacific (EAP) have developed, they have also become important in international financial transactions, both as sources and destinations of cross-border bank lending, foreign direct investment (FDI), and portfolio investments. But, as we document in a new paper (Didier, Llovet, and Schmukler 2017), the composition of these financial connections has been changing in recent years on at least two fronts: (i) the partners with which EAP countries interact, and (ii) the type of financial transactions conducted.
Subscribe / Connect to Asia Pathways
Archives