About Jeremy Lim
Jeremy Lim is a partner in global consultancy Oliver Wyman's health-care practice in Asia. He is a public health physician who has worked extensively across Southeast Asia in the areas of health systems reform and innovation. He advises multiple digital health companies including Lifetrack Medical Systems Bot MD.
Author Archive | Jeremy Lim
Health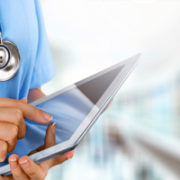 In October 2018, the world will commemorate the 40th anniversary of the seminal Declaration of Alma-Ata where the aspiration of "health care for all" was boldly declared. The realities have sadly fallen far short of the rhetoric—half the world lacks access to essential health services and 100 million people fall into financial catastrophe due to medical bills.
Subscribe / Connect to Asia Pathways
Archives