About Alice Ouyang
Alice Ouyang is a professor at the China Academy of Public Finance and Public Policy, Central University of Finance and Economics in Beijing, People's Republic of China.
Author Archive | Alice Ouyang
Economics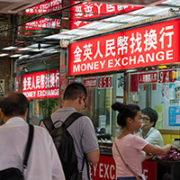 While more than two-thirds of skilled migrants are directed to the United States, the United Kingdom, Canada, and Australia, they come from more than 100 countries. Skilled emigration opens many indirect general equilibrium questions in the source country. Does skilled emigration matter for volatility in real exchange rates?
Subscribe / Connect to Asia Pathways
Archives