Tag Archives | Vedanti Kelkar
Sanitation, Water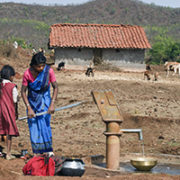 The "out of sight, out of mind" attitude is proving to be critical for the slow progress toward target 6.2 of the Sustainable Development Goals (SDGs), focusing on global, safely managed sanitation. There is a general lack of awareness among users on the whereabouts of their poop, and the discussion on wastewater management is scarce and still a taboo topic in many parts of the world, leading to a lack of safely managed sanitation services. Besides the lack of demand hampering progress, the supply side of wastewater management is equally grim.
Sanitation, Water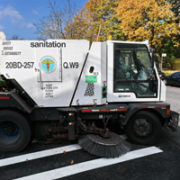 National and local governments in Asia are facing significant challenges to effectively deliver access to sanitation, as well as to properly collect, transport, dispose of, and treat fecal sludge. Actions taken by governments at present have been to implement large-scale sewer networks, which are prohibitively expensive, and which take years to plan and build. To address the growing challenges and requirements of sanitation, many cities are using a combination of on- and off-site sanitation solutions provided by a range of service providers comprising civil society partners, private companies, and municipalities or utility companies.
Health, Water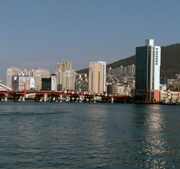 In 2014, when I first moved to the Republic of Korea from India, I was impressed and awestruck by the country's infrastructure and ease of mobility. Being an architect, the aspect I found most endearing of the city-wide master planning was the access and provision of toilets almost everywhere, be it at metro train stations, bus terminals, shopping plazas, parks, or even on mountain hikes. The convenience of having clean and hygienic toilets in public places was truly a gift for me during my stay there for a few years.
Subscribe / Connect to Asia Pathways
Archives