Tag Archives | FSM
Sanitation, Water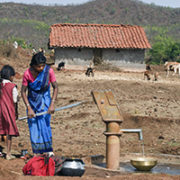 The "out of sight, out of mind" attitude is proving to be critical for the slow progress toward target 6.2 of the Sustainable Development Goals (SDGs), focusing on global, safely managed sanitation. There is a general lack of awareness among users on the whereabouts of their poop, and the discussion on wastewater management is scarce and still a taboo topic in many parts of the world, leading to a lack of safely managed sanitation services. Besides the lack of demand hampering progress, the supply side of wastewater management is equally grim.
Environment, Water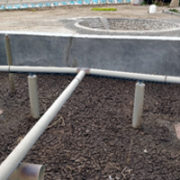 Leh, a high-altitude cold desert in India, is a popular tourist destination hosting around 250,000 visitors annually. At present, the poorly designed septic tanks and soak pits installed by households, hotels, and guesthouses to contain fecal sludge are posing a serious threat to groundwater contamination. To cater to the demand for fecal sludge management (FSM), the Municipal Committee of Leh (MCL) partnered with a private company called Blue Water Company (BWC) and a technical nongovernment organization named BORDA in 2017 to provide an end-to-end FSM service, including pit emptying and operation of a sludge treatment plant.
Environment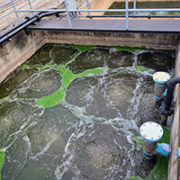 The City Development Initiative for Asia, the Asian Development Bank, other multilateral agencies, and national governments are funding sewerage systems for medium and large cities throughout Asia. Even at "full" sewerage coverage, cities often find that some, if not many, buildings are still reliant on septic tanks, pits, or other onsite systems. For cities with or that are planning sewerage systems, co-treatment may enable citywide sanitation by minimizing the need for standalone fecal sludge treatment plants.
Subscribe / Connect to Asia Pathways
Archives