About Yung Chul Park
Yung Chul Park is a distinguished professor in the division of international studies, Korea University Seoul, Republic of Korea. He has served as the chief economic adviser to the President of the Republic of Korea, as president of the Korea Development Institute, as president of the Korea Institute of Finance, and as a member of the Central Bank of Korea's Monetary Board.
Author Archive | Yung Chul Park
Industry and trade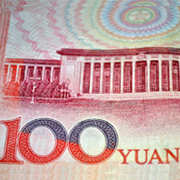 Financial cooperation and integration in East Asia has been languishing for almost a decade. But ASEAN, the People's Republic of China (PRC), Japan, and the Republic of Korea (henceforth, Korea), or ASEAN+3, have been more successful in promoting free trade in East Asia by establishing a number of bilateral and plurilateral free trade agreements (FTAs) with countries in the region and outside the region.
Subscribe / Connect to Asia Pathways
Archives