About Monika Sogani
Monika Sogani is an Associate Professor, Department of Civil Engineering, Manipal University Jaipur, India.
Author Archive | Monika Sogani
Agriculture and natural resources, Capacity development, Environment, Governance and public sector management, Health, Water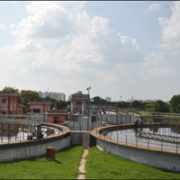 Decent sanitation for all is crucial for rapidly urbanizing developing countries, such as India. As large volumes of wastewater in developing countries remain untreated, the investments in treatment facilities have not kept pace with the steady increases in population and urbanization and the resulting increases in wastewater volumes.
Subscribe / Connect to Asia Pathways
Archives