About Kapil Narula
Kapil Narula is a former officer of the Indian Navy and is currently a postdoctoral fellow working on energy efficiency at the University of Geneva.
Author Archive | Kapil Narula
Energy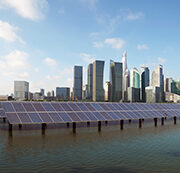 In 2015, all countries of the world agreed to adopt the 17 Sustainable Development Goals (SDGs) as a part of the 2030 Agenda for Sustainable Development. These goals came into force on 1 January 2016 and are aimed at ending poverty, protecting the planet, and attaining prosperity for all. The adoption of the goals was a unique achievement as they are applicable universally, and countries are making joint efforts to achieve them. Although the SDGs are not legally binding, countries are expected to take ownership and to voluntarily report their progress at the national level.
Energy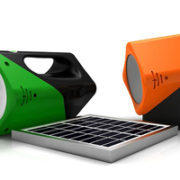 World energy demand is forecasted to grow by nearly one-third between 2015 and 2040. A large share of this increase will be from the power sector, and the global demand for electricity is likely to increase by more than 70%, leading to a 16% increase in energy-related carbon dioxide (CO2) emissions by 2040. Despite the diplomatic success of the Conference of the Parties (COP) 21, it is clear that the current pledges by various countries in the form of Nationally Determined Contributions fall way short of the "well below 2-degrees Celsius" goal agreed to by world leaders in Paris.
Energy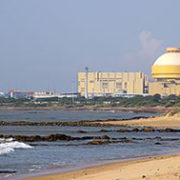 Access to energy sources at low prices will continue to drive the world's political agenda as energy is a component as well as an object of national power. The world's primary energy consumption from commercial sources of energy has grown from approximately 8,600 million tons oil equivalent (mtoe) to 13,000 mtoe from 1995 to 2015 and is forecasted to grow approximately by the same amount to 17,300 mtoe by 2035.
Energy, Regional cooperation and integration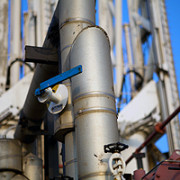 The Turkmenistan–Afghanistan–Pakistan–India (TAPI) gas pipeline project was first conceived in October 1997 by Central Asia Gas Pipeline Limited (CentGas). Almost 18 years later, the pipeline—often dubbed as the "on/off pipeline," the "pipeline dream," and the "peace pipeline"—although still on the drawing board is inching closer to reality.
Subscribe / Connect to Asia Pathways
Archives