About Aziz Durrani
Aziz Durrani is a senior financial sector specialist at the South East Asian Central Banks Research and Training Centre (The SEACEN Centre).
Author Archive | Aziz Durrani
Economics, Environment, Finance sector development, Health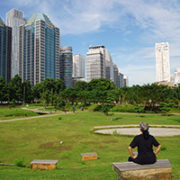 Like the rest of the world, Asia has been hit hard by the COVID-19 crisis. While some countries have been able to contain the spread of the virus relatively well, the disruption of supply chains, sharp decline in global demand, and the large-scale withdrawal of capital have led to severe economic contractions across the region.
Subscribe / Connect to Asia Pathways
Archives