About Aladdin D. Rillo
Aladdin D. Rillo is a senior economist at Asian Development Bank Institute (ADBI).
Author Archive | Aladdin D. Rillo
Agriculture and natural resources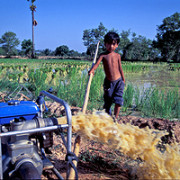 The green revolution has done wonders for Asia. Yields for most crops, particularly the region's main staple of rice, have doubled over recent decades. In the Lower Mekong Delta, considered to be Asia's rice bowl, the new technologies and crop strains that the green revolution brought were a big success.
Industry and trade, Regional cooperation and integration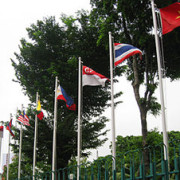 A pressing policy question facing Association of Southeast Asian Nations (ASEAN) leaders at their summit in April 2015 and beyond is whether the ASEAN Economic Community (AEC) can be sustained without more effective institutions. This article explores the link between achieving the AEC agenda and institutional effectiveness. To remedy the implementation gridlock, it proposes reforms to the leadership and the technical level of ASEAN bodies, prioritization of new institutions, an effective monitoring mechanism, and an empowered ASEAN Secretariat.
Subscribe / Connect to Asia Pathways
Archives