Archive | October, 2013
Social Development and Poverty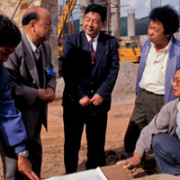 Are the BRICS countries (Brazil, Russia, India, People's Republic of China, South Africa) new aid donors? No, they are long-standing providers of foreign assistance, with the People's Republic of China (PRC) commencing its foreign assistance programs in 1950, Russia in 1955, Brazil in 1960, and South Africa in 1968. However, the BRICS' foreign assistance programs have grown in recent years, some dramatically. Though the BRICS countries are grouped together, the PRC is by far the largest and most significant player. In January 2011, the Financial Times reported that in 2009–2010, PRC lending to the poorest states exceeded that lent by the World Bank.
Regional Cooperation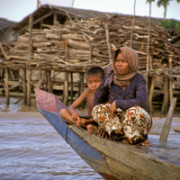 Driving out of the Wattay International Airport in Vientiane, Lao People's Democratic Republic (PDR), one sees a large billboard featuring the overseas campus of Suzhou University in the People's Republic of China's (PRC). In a coffee shop in Vientiane, the first author met two PRC businessmen who talked about the prospect of a new venture to extract copper in northern Lao PDR. Just across the border from the PRC in Boten, Lao PDR, the second author talked with a local Lao driver in Chinese about the trucks full of fruit from Thailand parked minutes away from the PRC border checkpoint near the PRC-built casino ghost town that once ruled the area.1 And on the outskirts of Yunnan's capital city of Kunming, the PRC's fourth largest airport behind Beijing, Shanghai, and Guangzhou, Changshui International Airport, was opened in mid-2012. While seemingly disparate, these anecdotes reveal the ambition of the PRC's "Go Southwest" strategy to politically and economically connect Southeast Asia to the PRC.
Social Development and Poverty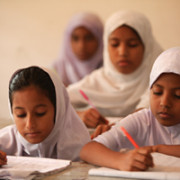 On 5 April 2013, the world's largest and most successful anti-poverty campaign reached the 1,000-day mark toward achieving the Millennium Development Goals (MDGs) by 2015. The MDGs were established in 2000, when leaders gathered at the United Nations to pledge to cut global poverty and hunger by half, fight disease, reduce child mortality rates, and expand education and economic opportunities for girls and women. This was not the first time world leaders had made lofty promises to reduce poverty, and cynics expected the MDGs to be abandoned as too ambitious. Instead, MDGs have helped set national and global priorities, mobilize action, and achieve remarkable results in poverty reduction.
Subscribe / Connect to Asia Pathways
Archives