About Curtis Stone
Curtis Stone is a translator and editorial adviser at Central Compilation & Translation Bureau in Beijing, China. He translates into English the works of China's Party and state leaders and important central government documents. He has studied, lived, and worked in China for eight years.
Author Archive | Curtis Stone
Regional cooperation and integration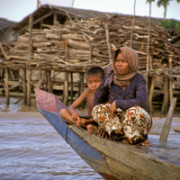 Driving out of the Wattay International Airport in Vientiane, Lao People's Democratic Republic (PDR), one sees a large billboard featuring the overseas campus of Suzhou University in the People's Republic of China's (PRC). In a coffee shop in Vientiane, the first author met two PRC businessmen who talked about the prospect of a new venture to extract copper in northern Lao PDR. Just across the border from the PRC in Boten, Lao PDR, the second author talked with a local Lao driver in Chinese about the trucks full of fruit from Thailand parked minutes away from the PRC border checkpoint near the PRC-built casino ghost town that once ruled the area.1 And on the outskirts of Yunnan's capital city of Kunming, the PRC's fourth largest airport behind Beijing, Shanghai, and Guangzhou, Changshui International Airport, was opened in mid-2012. While seemingly disparate, these anecdotes reveal the ambition of the PRC's "Go Southwest" strategy to politically and economically connect Southeast Asia to the PRC.
Subscribe / Connect to Asia Pathways
Archives