Tag Archives | sustainable investment
Economics, Environment, Finance sector development, Health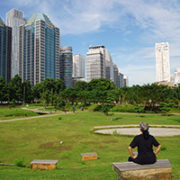 Like the rest of the world, Asia has been hit hard by the COVID-19 crisis. While some countries have been able to contain the spread of the virus relatively well, the disruption of supply chains, sharp decline in global demand, and the large-scale withdrawal of capital have led to severe economic contractions across the region.
Environment, Finance sector development, Industry and trade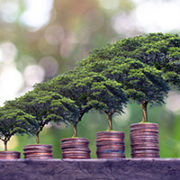 To place the Asian economies onto a sustainable development pathway requires an unprecedented shift in investment away from industries relying intensively on greenhouse gases, fossil fuels, and natural resources toward more resource-efficient technologies and business models. The finance sector will have to play a central role in this green transformation. Important aspects of green finance are sustainable investment and banking, where investment and lending decisions are taken based on environmental screening and risk assessment to meet sustainability standards, as well as insurance services that cover environmental and climate risk.
Subscribe / Connect to Asia Pathways
Archives