Tag Archives | Peter J. Morgan
Economics, Health, Social development and protection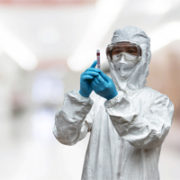 The number of COVID-19 cases in many Asian developing countries is surprisingly low, but this may simply reflect inadequate levels of testing. The high correlation between rates of testing and per capita GDP strongly suggests that lower-income countries face a number of barriers to carrying out adequate testing. This raises the risk of rapid increases in infection rates in the future and points to the need for support for additional testing, as well as for increases in medical spending and general fiscal measures.
Capacity development, Education, Information and Communications Technology, Social development and protection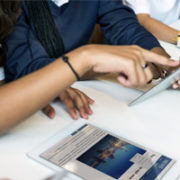 Education is a key driver for sustainable development (UNESCO 2018). However, the goal of realizing education for all in the Digital Age faces two major challenges. First, many countries and economies are still not ensuring quality education for all. Millions of children and youth still lack the necessary tools to realize their potential amid economic, political, and social strife. Second, with the emergence of the fourth Industrial Revolution and the growing use of automation, big data, and artificial intelligence, human labor is being substituted increasingly by machines or algorithms.
Subscribe / Connect to Asia Pathways
Archives