Tag Archives | Nella Sri Hendriyetty
Governance and public sector management, Social development and protection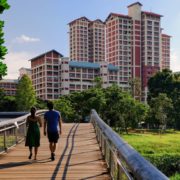 The coronavirus disease (COVID-19) pandemic discriminates in effect against the poor and the vulnerable, who have weaker immune systems and lack access to treatment and social support due to their economic status. The virus and social-isolation measures have caused a large increase in unemployment for lower-income segments of the population and depressed demand in industries with lower-income workers. It has been estimated that an additional 88 million–115 million people were plunged into extreme poverty in Asia in 2020, a figure that may rise to 150 million by the end of 2021 (Dartanto 2021: 7).
Education, Information and Communications Technology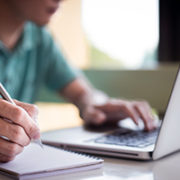 The digital age poses both challenges and opportunities for many developing countries in Asia and the Pacific. In recent years, we have seen jobs in various sectors become obsolete. At the same time, we see new economic spaces being created demanding new skills and competencies. This also necessitates finding innovative ways to facilitate learning and to promote knowledge sharing, especially in the context of economic development.
Subscribe / Connect to Asia Pathways
Archives