About Shreyas P. Bharule
Shreyas P. Bharule is a capacity building and training associate at ADBI.
Author Archive | Shreyas P. Bharule
Industry and Trade, Urban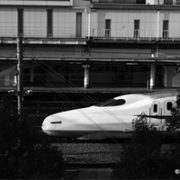 In 1969, Professor Edward Norton Lorenz coined the term "butterfly effect" to state that subtle changes in conditions can influence or cause seemingly unrelated results elsewhere. The flutter of a butterfly's wings at place A can eventually develop into a hurricane at place B even though A and B are not related. Almost two decades after the term was coined, Japan National Railways (JNR) was privatized and split into several corporations, and now JR East manages the largest network of railway lines in Japan.
Subscribe / Connect to Asia Pathways
Archives