About Shinichi Nakabayashi
Shinichi Nakabayashi is the Director for Administration, Management, and Coordination at the Asian Development Bank Institute.
Author Archive | Shinichi Nakabayashi
Economics, Energy, Finance sector development, Governance and public sector management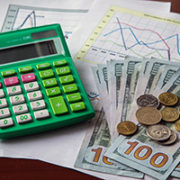 When Asia was hit by its regional financial crisis 20 years ago, Asian policy makers were quick to call for regional solutions to what was perceived to be a common problem: Asian countries' dependence on foreign finance. Prominent political figures and scholars argued for a greater regional focus of monetary and economies policies, suggesting the introduction of currency baskets modeled on trade patterns, financial structures, and even Asian currency units akin to the European Currency Unit, the euro's predecessor.
Subscribe / Connect to Asia Pathways
Archives