About Peter S. Rashish
Peter S. Rashish is Senior Trade Advisor at Transnational Strategy Group in Washington, a nonresident senior fellow at Johns Hopkins University, and a former Vice President for Europe and Eurasia at the US Chamber of Commerce.
Author Archive | Peter S. Rashish
Industry and trade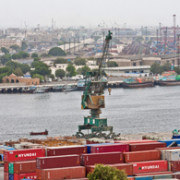 It is sometimes said that in politics it is not the text that counts, but rather the context. Policies that are seen as benign or even ignored by the electorate in one political constellation can suddenly fuel intense debate when there is a shift in the alignment of external forces. Think of Chancellor Merkel's sudden decision to abandon nuclear power in Germany after the Fukushima reactor meltdown caused by the March 2011 earthquake in Japan. Nothing had changed about the safety of the German reactors themselves, but everything had changed about the broader context.
Subscribe / Connect to Asia Pathways
Archives