About Olarn Chaipravat
Olarn Chaipravat is Advisor to the Prime Minister, President of Thailand Trade Representative. He previously served as Deputy Prime Minister of Thailand. He obtained his PhD in economics from Massachusetts Institute of Technology.
Author Archive | Olarn Chaipravat
Finance sector development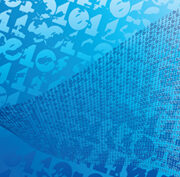 In analysing the European financial crisis, Asia's experience with the 1997 Asian financial crisis is a useful point of reference. After the forced devaluation of the Thai baht, encouraged by the People's Republic of China (PRC) and Japan, Thailand was compelled to accept the IMF-imposed austerity programs. As part of the contagion that followed the baht crisis, Indonesia and the Republic of Korea also accepted the IMF program. As the IMF's prescriptions reduced aggregate demand and contained no "pro-growth" elements, they worsened the crisis in these Asian countries. In contrast, Malaysia rejected the IMF's prescriptions. The different experiences of these crisis-hit Asian economies led to a change in thinking on the productiveness of "straight" austerity programs as a response to the financial crises. Austerity policies were relaxed and pro-growth policies introduced, which in combination, helped Asia to recover from its financial crisis.
Subscribe / Connect to Asia Pathways
Archives