About Nina Dela Cruz
Nina Ashley O. Dela Cruz is a consultant involved in the formulation of evidence and gap maps at the Campbell Collaboration in New Delhi.
Author Archive | Nina Dela Cruz
Governance and public sector management, Health, Social development and protection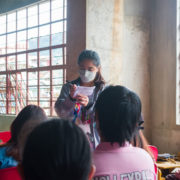 The COVID-19 pandemic has taken a toll on the psychological and social well-being of many Filipinos. Stay-at-home orders have left many in isolation and experiencing feelings of fear and anxiety, largely over economic hardship and uncertainty.
Subscribe / Connect to Asia Pathways
Archives