About Masahiko Aoki
Masahiko Aoki is an ADBI Visiting Fellow. He is also the Henri and Tomoye Takahashi Professor of Japanese Studies and Professor of Economics Emeritus and a Senior Fellow of the Stanford Institute of Economic Policy Research and Freeman Spogli Institute for International Studies at Stanford University. He is currently the President of the International Economic Association.
Author Archive | Masahiko Aoki
Infrastructure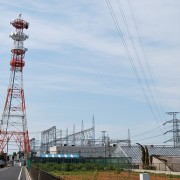 Austrian economist Joseph Schumpeter argued that the "process of creative destruction," whereby new industries are created by destroying the old combinations and creating new ones, is essential to drive growth. Japan's electric power industry finds itself at such an evolutionary crossroads.The Fukushima nuclear disaster offers Japan a chance to pull the plug on the nation's power monopolies and put in place an energy industry that would be more efficient, innovative, environmentally friendly, and safer. Tokyo Electric Power Company (TEPCO), which owns the Fukushima power plants, is a typical Japanese power monopoly. It supplies electricity to the Tokyo metropolitan area and can flex enormous market muscle as an integrated regional monopoly in the supply of electric power.
Subscribe / Connect to Asia Pathways
Archives