About Kyung-Hwan Kim
Kyung-Hwan Kim is Vice Minister, Ministry of Land, Infrastructure and Transport (MOLIT), Government of the Republic of Korea.
Author Archive | Kyung-Hwan Kim
Economics, Environment, Infrastructure, Population, Poverty, Social development and protection, Urban development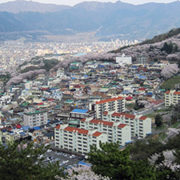 This article evaluates housing policy in the Republic of Korea over the past 5 decades or so, and describes new challenges arising from the changing environment. The most pressing housing problem in the early phase of development of the Republic of Korea was an absolute shortage of housing. The country addressed this problem with the pragmatic approach of engaging the market using government intervention as leverage.
Subscribe / Connect to Asia Pathways
Archives