About Jae-Ha Park
Jae-Ha Park is Deputy Dean for Special Activities at ADBI. He was previously Vice President of Korea Institute of Finance. He has worked in numerous public positions in Korea, including Senior Advisor to the Minister of Finance and Economy, and Director General of the Task Force for Economic Restructuring in the Office of the President. His recent areas of interest are regional economic and financial cooperation, and financial market development in Asia.
Author Archive | Jae-Ha Park
Finance sector development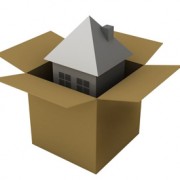 The economy of the Republic of Korea (henceforth Korea) has been on a steady growth path despite the global financial and eurozone crises. Recently, Fitch and S&P, the global credit rating agencies, upgraded Korea's sovereign credit rating by one notch. Fitch's rating for Korea, AA-, is the fourth-highest rating on its rating scale and a notch higher than those of the PRC and Japan. Notwithstanding these positive signs, Korea's economy faces many internal and external challenges. One of the most serious is excessive household debt. Korea's household debt has increased drastically since 2000. For the past 12 years, household debt has increased by an average of 13.3% every year, far in excess of the average annual nominal GDP growth rate of 6.2% during the same period.
Subscribe / Connect to Asia Pathways
Archives