About Hans Genberg
Hans Genberg is professor of economics and senior director of central banking and finance programs at the Asia School of Business.
Author Archive | Hans Genberg
Economics, Finance sector development, Information and Communications Technology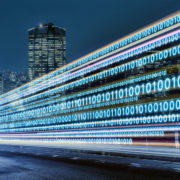 Digital transformation is changing how and by whom financial services are provided, bringing benefits to consumers in the form of expanded and simplified access to financial services. However, this transformation is also affecting the financial services industry in ways that could lead to greater risks to systemic financial stability.
Subscribe / Connect to Asia Pathways
Archives