About Gunther Schnabl
Gunther Schnabl, Professor, Institute for Economic Policy, University of Leipzig.
Author Archive | Gunther Schnabl
Economics, Finance sector development, Governance and public sector management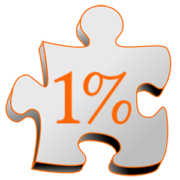 In the 1960s, Kaname Akamatsu (1961) described the gradual relocation of industries from the advanced industrialized countries in East Asia to the less advanced countries during the latter's economic catch-up process as the "flying geese" pattern. For instance, the textile industry was clustered in Japan in the 1950s but then successively relocated to the newly industrialized economies (Hong Kong, China; Taipei,China; Singapore; and the Republic of Korea), the new generation of tiger countries (Indonesia, Malaysia, the Philippines, and Thailand), the People's Republic of China (PRC), and now increasingly to Viet Nam.
Subscribe / Connect to Asia Pathways
Archives